Megavore
---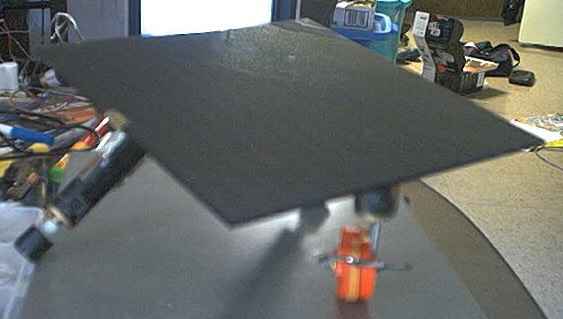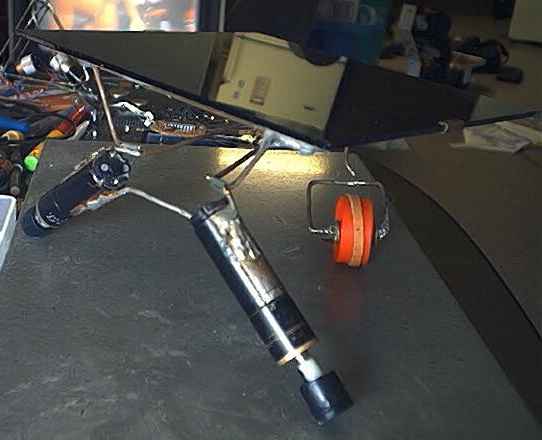 Megavore
Megavore is a large phototropic, solar powered robot. I will be using a BEAM Bicore to allow it to seek out better and brighter light sources. I have yet to determine if a rechargable battery or a large capacitor(s) will be used. I definitely have the power to go all out, as the panel provides 9 volts at 60 mA! I will have to store whatever voltage I get in a large storage device! That will need to be dropped to at least 5 volts. I will probably impliment reversing, since the losses of using an H-Bridge are not as detrimental as it would be in a µP photovore. Schematics will go ap when I finish them.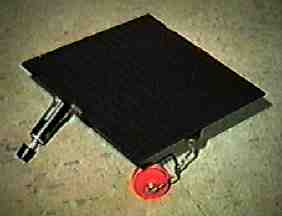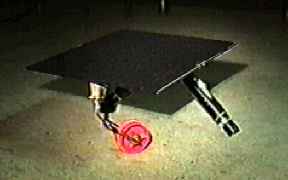 Frontal and overhead views of Megavore
---
Return to the Robotics Page
---




Get PAID to use the internet! Avaliable for Windows. (I HAVE the Macintosh beta version NOW!)
Start earning $12.50 a month, and build it up to larger amounts. I pay my internet bill with it!
The Richfiles is copyright © 1996-2000. All Rights Reserved.
---