The Sunbird Chair
---
This is no ordinary chair. It's the seat from my old 1984 Pontiac Sunbird Turbo S/E. That was a good car. Efficient, powerful, and comfortable! I miss that car! It was my first car, and it was a good car too. It died because it overheated (ironicly because of the amazingly low temperatures)! The Chair is the Passenger side chair of the car. The driver side had a large rip on the side and the seat. I may fix it someday, and make a second chair.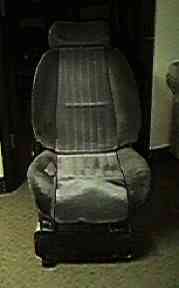 This is a front view of the seat, doesn't it look comfortable?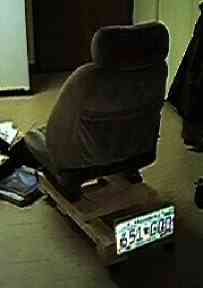 I couldn't resist! I had to add that license plate to the chair! Hehe!
There is also a pouch on the back of the seat. Not sure what to use it for?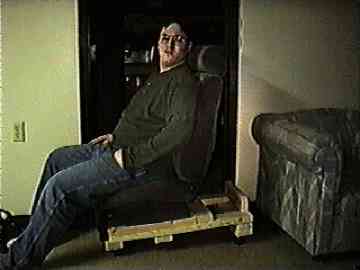 Well, Thats me sitting in the chair.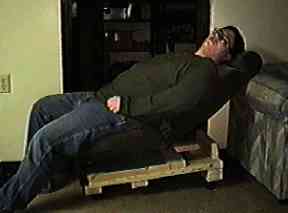 Me being lazy in the chair. It retains all "adjustability" that a car seat has!
---
Return to the "Miscelaneous" Page
---




Get PAID to use the internet! Avaliable for Windows. (I HAVE the Macintosh beta version NOW!)
Start earning $12.50 a month, and build it up to larger amounts. I pay my internet bill with it!
The Richfiles is copyright © 1996-2000. All Rights Reserved.
---