Turbot
---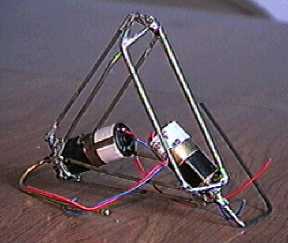 Turbot
Turbot is a Tumbler, or tumbling robot. I have not some much work on Turbot, other than to make the mechanics. I am looking into the possibilities of having motors that can reverse when required. I have a LOT of mercury switches, and I want to look into using them as position sensors. I have little other info than that, but at least the picture of my frame is up! ( :
---
Return to the Robotics Page
---




Get PAID to use the internet! Avaliable for Windows. (I HAVE the Macintosh beta version NOW!)
Start earning $12.50 a month, and build it up to larger amounts. I pay my internet bill with it!
The Richfiles is copyright © 1996-2000. All Rights Reserved.
---