Walkman Jr.
---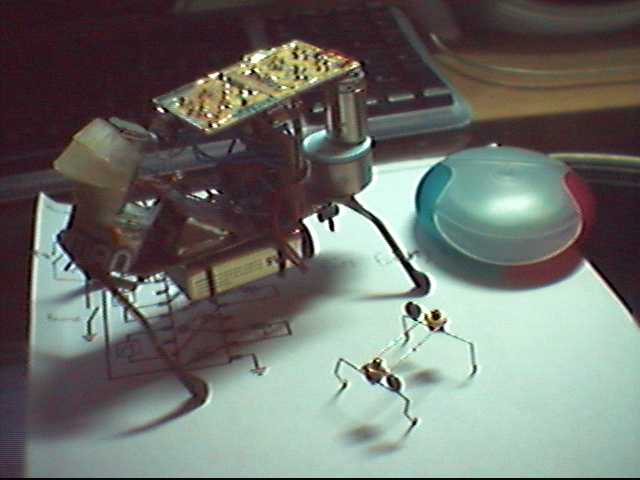 Picture of Walkman Standing over Walkman Jr.
Walkman Jr. is a work in progres that uses magnets and solenoid coils to walk. It'll be a solar powered device that takes a complete set of steps (4 leg motions). It'll retrigger the sequence when there is enough power stored up. It will include a reverser circuit and has leg locks that hold the legs in place as it walks, allowing the robot to opperate by only pulses, and not constant current, and keeping the leg positions till the next sequence fires.
More will be posted as work is completed.
---
Return to the Robotics Page
---




Get PAID to use the internet! Avaliable for Windows. (I HAVE the Macintosh beta version NOW!)
Start earning $12.50 a month, and build it up to larger amounts. I pay my internet bill with it!
The Richfiles is copyright © 1996-2000. All Rights Reserved.
---